Sheri Grose's Recommendations
First Home Purchase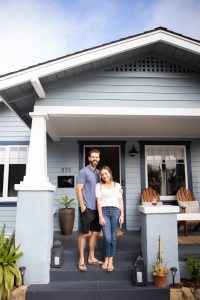 Caitlin C.
Westside, Santa Barbara
We recently bought our first home and could not have had a more pleasurable experience working with Sheri, Norm and the Foundation Real Estate Group. The house purchase process was something that seemed intimidating, but after our first meeting with Sheri, we were immediately at ease and Sheri went on to far surpass any expectations that we ever had of a realtor. Sheri is extremely knowledgeable, thorough and honest. She took time to listen, understand and address our concerns and was available around the clock to answer any questions we had. Sheri treated us like family and shared in our joy when our offer was accepted! We are so grateful to Sheri and team for helping us to find our perfect home!
---
Purchase of Ventura Townhome
I worked with Sheri and she really did a great job facilitating the purchase of my home. She worked really well with both the seller and myself. She was very responsive and ultimately we were able to close and finish the deal on time without any hiccups. A true professional, Sheri is a pleasure to work with!
---
Sale of Carpinteria Home
Josh P.
Sandpiper Village, Carpinteria
What can be said about Sheri that hasn't already been written? Sheri is far beyond what you'd expect from a Real Estate Agent. Professional, responsive, and always had our best interest in mind. She always kept us up to date with all of the pertinent information from the buyers and explained how certain decisions we'd make would affect the sale of the house. She helped guide us on this brand new journey of selling our home. Even after all was said and done, she celebrated the sale not from the perspective of our agent, but as a friend! Selling your home is inherently a stressful task yet Sheri's calm, kind & focused approach made the situation easy. Sheri is the real deal and I can assure you, you'll see that the minute you speak with her.